Ireland
Barclays Insurance and Barclays Assurance, payment protection insurance and short-term income protection.
March 2017. Renamed Monument Assurance and Monument Insurance, respectively.
 Ireland
Laguna Life, term life protection.
 Ireland
A run-off portfolio of linked and traditional business.
Section 13 transfer to Laguna in April 2019.
 Ireland
Inora Life, unit-linked savings.
Belgium
ABN AMRO Life Capital, traditional savings.
March 2018. Renamed Monument Assurance Belgium.
Belgium
FIRST A portfolio, traditional savings.
September 2018. Transferred to Laguna.
Belgium
A run-off portfolio of traditional life and credit life business.
Luxembourg
Aspecta Assurance International Luxembourg, unit-linked regular premium products for the retail market.
October 2018. Renamed Monument Assurance Luxembourg.
Amerborgh Financial Services
Netherlands
Robein Leven, traditional and unit-linked products.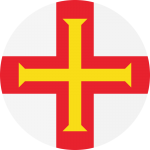 Guernsey
Nordben, unit-linked and traditional savings.
Crown House
4 Par-la-Ville Road
Hamilton HM08
Bermuda
+1 441 400 9300
Monument Life Insurance DAC
Two Park Place,
Upper Hatch Street,
Dublin 2
Ireland
UK 0800 0969 127
Spain 902 12 72 72
Monument Assurance Belgium
Koloniënstraat | rue des Colonies 11
1000 Brussel | Bruxelles
Belgie | Belgique
+32 (0) 78 050 006
Monument Assurance Luxembourg S.A.
5, rue Eugène Ruppert
L-2453 Luxembourg
+352-264 98 1
Monument Insurance DAC
Monument Assurance DAC
Two Park Place,
Upper Hatch Street,
Dublin 2
Ireland
26 Upper Pembroke Street,
Dublin 2,
Ireland
+39 800 072 555
Two Park Place,
Upper Hatch Street,
Dublin 2
Ireland
+353 15337596
Noordeinde 35
2514 GC
The Hague
Netherlands
070 376 66 66
Nordben Life and Pension Insurance Co. Limited
OLD bank chambers
La grande rue
st martin
Guernsey
GY4 6rt