Ireland
Barclays Insurance and Barclays Assurance, payment protection insurance and short-term income protection.
March 2017. Renamed Monument Assurance and Monument Insurance, respectively.
 Ireland
Laguna Life, term life protection.
 Ireland
A run-off portfolio of linked and traditional business.
Section 13 transfer to Laguna in April 2019.
 Ireland
Inora Life, unit-linked savings.
Belgium
ABN AMRO Life Capital, traditional savings.
March 2018. Renamed Monument Assurance Belgium.
Belgium
FIRST A portfolio, traditional savings.
September 2018. Transferred to Laguna.
Belgium
A run-off portfolio of traditional life and credit life business.
Luxembourg
Aspecta Assurance International Luxembourg, unit-linked regular premium products for the retail market.
October 2018. Renamed Monument Assurance Luxembourg.
Amerborgh Financial Services
Netherlands
Robein Leven, traditional and unit-linked products.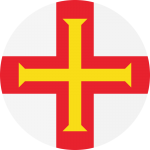 Guernsey
Nordben, unit-linked and traditional savings.
United Kingdom
Belgium
A run-off portfolio of traditional business.
Reinsurance in-force March 2019; portfolio transfer pending UK Court approval.
Ireland
Signed November 2019. Completed 4th June 2020. Entity subsequently renamed Omega Life DAC.
Bermuda
A run-off portfolio of annuity and term life protection business.
Signed March 2020; Completed 27 May 2020.
Crown House
4 Par-la-Ville Road
Hamilton HM08
Bermuda
+1 441 400 9300
Monument Life Insurance DAC
Two Park Place,
Upper Hatch Street,
Dublin 2
Ireland
Monument Assurance Belgium
Koloniënstraat | rue des Colonies 11
1000 Brussel | Bruxelles
Belgie | Belgique
+32 (0) 78 050 006
Monument Assurance Luxembourg S.A.
5, rue Eugène Ruppert
L-2453 Luxembourg
+352-264 98 1
Monument International Life Assurance Company Limited
St George's Court
Upper Church Street
Douglas
Isle of Man IM1 1EE
+44 1624 683 683
Nordben Life and Pension Insurance Co. Limited
OLD bank chambers
La grande rue
st martin
Guernsey
GY4 6rt
Atrium Business Park, 41 Rue du Puits Romain
L-8070 Bertrange
Luxembourg
+352 47 46 93