LEARN, BUILD & GROW WITH US!
At Monument Re Group, our teams across all our locations work collaboratively, which has resulted in our continued growth in recent years.  We create an environment where our employees can learn, build, and grow the knowledge, skills, and talents we bring together.
Do you share our values?
Our vision is to work together and grow with the right people who live and breathe our values to commit and own, trust, collaborate, learn and have flexibility.
Commit & Own
We take personal accountability and are prepared to go the extra mile.
Trust
We show trust and respect for our colleagues.
Flexible
We are adaptable and focus on key priorities (existing and new).
Collaborate
We practice and foster collaboration and teamwork.
Learn
We are future oriented and look for ways of innovating and improving. 
Ross Stevenson
"I've worked within the change function. The role is highly varied, challenging, and rewarding. It requires a balance of self-initiative and collaboration; the latter of which is with the Management Team of Monument Assurance Luxembourg and the wider Monument Re Group. You are given a platform for engagement with key internal and external stakeholders, which in turn helps execute the operating model of the Monument Re Group and ensures that change is delivered methodically with appropriate 'guardrails for growth' in place.
The staff, and in particular the culture, are integral to the change delivery, as we collectively share the same core values to achieve our goals for future growth".
Matt Quine, Compliance Technician – MILAC
"I found the joining process much easier than anticipated. Everyone was so warm and welcoming. I settled in quickly and within a couple of weeks, it felt like a role I had been in for years. The company cares about its employees and is willing to invest in staff who want to work hard and better themselves."
Shaun Wainwright, Project Manager – MILAC
"Working for Monument has been a great experience which all started from the onboarding process, engaged, energized and welcoming are just a few of the experiences of my journey into the company. During my time here, I've been encouraged to make decisions and to share my experiences to support building a flexible working structure within the project management office. Ownership is one of the core values at Monument which drives the team forward for success, it's been a truly encouraging start to my time here."
Hendy Trieu, Client Administration Analyst – United Kingdom
"My time at Monument Re has been delightful – the workplace is a flexible, accommodating and friendly environment. Everyone is welcoming, including Management and HR who make an effort to communicate and it always feels like I'm working within a team. The company is full of knowledgeable individuals who are always willing to help. All of this has made my transition into the reinsurance sector very easy. I also appreciate that there are development opportunities to shape my own pathway. I have been studying for a professional qualification as well as taking online courses to further my career"
Benefits For Our Whole Team
Below are the benefits we offer to our Group. A wider benefits package is available in each location and differs from country to country.
Competitive annual leave options are on offer in each location.
Generous reward packages with competitive pay.
To help you invest in your future, we offer Employer Pension Plans.
We support you with a flexible hybrid work model.
Education and support packages for professional qualifications to achieve your career ambitions.
Our Locations                                                                                                             

As our business has grown, we have offices in various locations around the world. Come join our Group and local teams at our many office locations;
Bermuda, United Kingdom, Isle of Man, Guernsey, Ireland, Belgium, Luxembourg, Spain, and Italy.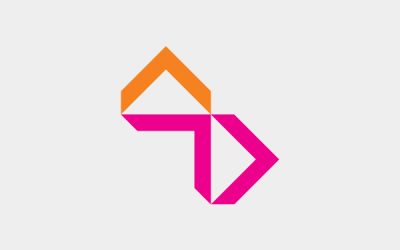 About the role Looking for an exciting new opportunity as part of a growing and dynamic insurance company?   Are you ready to take the next step in your career as part of proactive and results driven team?  If so, then at Monument Re Group we have a new vacancy for a...
read more
Crown House
4 Par-la-Ville Road
Hamilton HM08
Bermuda
+1 441 400 9300
Monument Life Insurance DAC
Two Park Place,
Upper Hatch Street,
Dublin 2
Ireland
Monument Assurance Belgium S.A.
Boulevard du Roi Albert II 19 - 1210 Brussels – Belgium
+32 (0) 78 050 006 | +32 (0) 4 232 44 11  
Monument Assurance Luxembourg S.A.
Atrium Business Park
29, rue du Puits Romain
L- 8070 Bertrange
Luxembourg
+352-264 98 1
Monument International Life Assurance Company Limited
St George's Court
Upper Church Street
Douglas
Isle of Man IM1 1EE
+44 1624 683 683
OLD bank chambers
La grande rue
st martin
Guernsey
GY4 6rt